SGAA Accounts
SGAA accounts for the year ending 31-March-2019 can be found here
2018 Calendar
Our 2018 calendar is now available with pictures and stories of patients we've treated in the past year and images contributed by award winning photographers (size A4).
Please send a cheque for £12 (incl UK P&P) to the following address and made payable to "Sandy Gall's Afghanistan Appeal":
Doubleton Oast House, Penshurst, TONBRIDGE, Kent, TN11 8JA, Great Britain.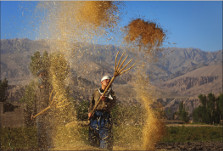 Photos:
David Constantine, Paula Bronstein, Nich Woolf.